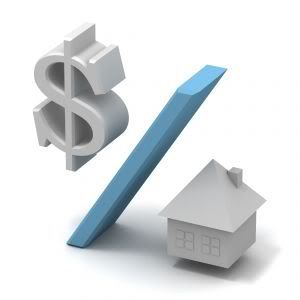 Disclaimer: the information on this website is deemed accurate and reliable at time of posting however should never substitute the advice from an attorney or tax professional. Procedures vary from state to state and only a licensed professional can more accurately assess any liabilities or tax repercussions of buying or selling foreclosures/short sales. This site is for informational purposes only and does not provide legal, tax or real estate advice. Always contact an attorney, tax professional or retain a real estate professional for such advice
Why use a lender from a referral source versus finding one on your own?
Lenders who work on a referral basis MUST do a great job. If they do not then the referrals stop coming and they are out of business! 1-800 call centers treat you like a faceless one time transaction; a local lender will treat you like a lifelong customer. The Walker Derby Team would be happy to make some recommendations for you! Feel free to contact us directly for a trustworthy recommendation.
The Power of the Pre-Approval:
The pre-approval is more important than ever in the home buying process! Sellers, whether individuals or banks, want to know your offer is valid and you can in fact qualify to purchase their property. The more confidence a seller has in the buyer the more validity they give the offer to purchase. Some sellers or listing agents will actually require a pre-approval to be submitted prior to gaining access to a property for sale. Most submitted offers will not be considered without the buyer's pre-approval attached. A pre-approval letter from a reputable and responsive lender is the key!
Applying for your Loan:
A few things to consider in the process:
• There should never be a cost to apply
• There should never be any obligation on application
• Always use a good referral source when choosing a lender
Applying for a loan will not cost you a penny nor should obligate you to a particular lender. The application process takes about 10 minutes and can be done by phone or online. Most lenders prefer to do this in writing via web so everything is documented. The information covered in the application is fairly straight forward: your name, social security number, date of birth, two years work history and ballpark estimate of assets.
Once you've applied your lender can tell you within 24 hours if you are pre-approved and what types of loans and terms you would qualify for. This can help you and your Realtor narrow down your housing choices and also gives you an opportunity to crunch numbers to make sure you are comfortable with the monthly payments. You also want to make sure you understand the terms of the loan being proposed. Most buyers will want a fixed rate loan which ensures the payments are fixed for the life of the loan and there are no surprises!
Downpayments: One of the most likely questions to be asked is how much money is required for a downpayment. A few years ago it was very easy to obtain 100% financing however today is a different day. There are very few programs left that offer a buyer the option of purchasing a home with zero money down and those that do exist have stringent guidelines and lower closing success. Today FHA loans are very popular as they offer qualified buyers the lowest possible downpayment at 3.5% (and is a government backed loan). Conventional Loans (non government backed) will require a minimum of 5% downpayment however PMI (mortgage insurance) will be required on all loans with less than 20% downpayment.
What to expect with the Financing Process:
After your application is complete, lenders are required to send you a loan package within 3 business days. Keep in mind most buyers have not even begun looking at this point so your loan package may have no property address, sales price or current interest rates. Signing the loan package should not commit you to any type of loan or to the lender. Again it is encouraged that you to send in the package as soon as possible so the lender can begin processing and underwriting the loan. It also allows the lender plenty of time to solve any issues as they arise. More often than not you can have a full loan approval before your search allowing you to focus your energy on finding the perfect home. Once you've found a home and made an offer through your Realtor, contact your lender and have them send you an updated good faith estimate to include the final sales price, tax estimates and current rates. This will give you a good idea of where the market is and what to expect for payment on the house you are looking into buying. REMEMBER…rates change daily and sometimes even change mid day…so never be shy to ask your lender for a rate update!
In general processing a loan takes about 3-4 days. This begins once you've sent back the loan package and signed paperwork. Typically lenders will ask for:
• Your last two years of W2's
• Last 30 days pay stubs
• Last 60 days bank statements
• Copy of your drivers license

What to expect during your Underwriting Process:
Once the loan has been processed it will go into underwriting. Underwriting can take 2-10 business days depending on the current market and work flow. Usually in the background an appraisal is ordered by the lender (although your Real Estate agent may request that doesn't happen until after your inspection period is finalized). The appraisal confirms that the house is worth what you are paying for it. If for any reason the house does not appraise, your lender will contact you immediately. Appraisals are required and not optional in Georgia.
Sometimes your loan comes out of underwriting approved but with stipulations. When this happens you must work quickly with your lender to meet those stipulations and get your clear to close. Many times these stips may include additional documentation or further clarification on items you have already submitted.
Once underwriting approves your loan it is then sent to the 'closing department' and a loan package is shipped to the closing attorney. The closing attorney will generate the final numbers and forward them to your lender for review and if there are no corrections the lender will forward the final numbers to you for review.
What do expect at Closing:
Closing is the day that all parties meet at the Attorney's office to sign all paperwork and transfer ownership. The attorney will more than likely not represent the buyer or the seller, rather the Lender supplying you the funds to purchase your home. You will be accompanied by your Realtor and your lender (if you chose a local and reputable one) to look over your HUD Settlement Statements and confirm all is correct before you sign. Having both your Realtor and lender there can help avoid costly mistakes that are sometimes overlooked prior to closing!
In addition to your HUD Settlement Statement, you can count on your closing lasting on average 45 minutes to one hour. At the end of the closing and once all funds have been confirmed received by the Attorney, the keys will be offered and the home is yours!
If you have any additional questions about the process or would like some recommendations for great local lenders, please do not hesitate to contact us. One of the members of the Walker Derby Team will be happy to assist you!
Copyright © 2013 Walker Derby Team No content may be used without the written permission of Jennifer Walker Derby